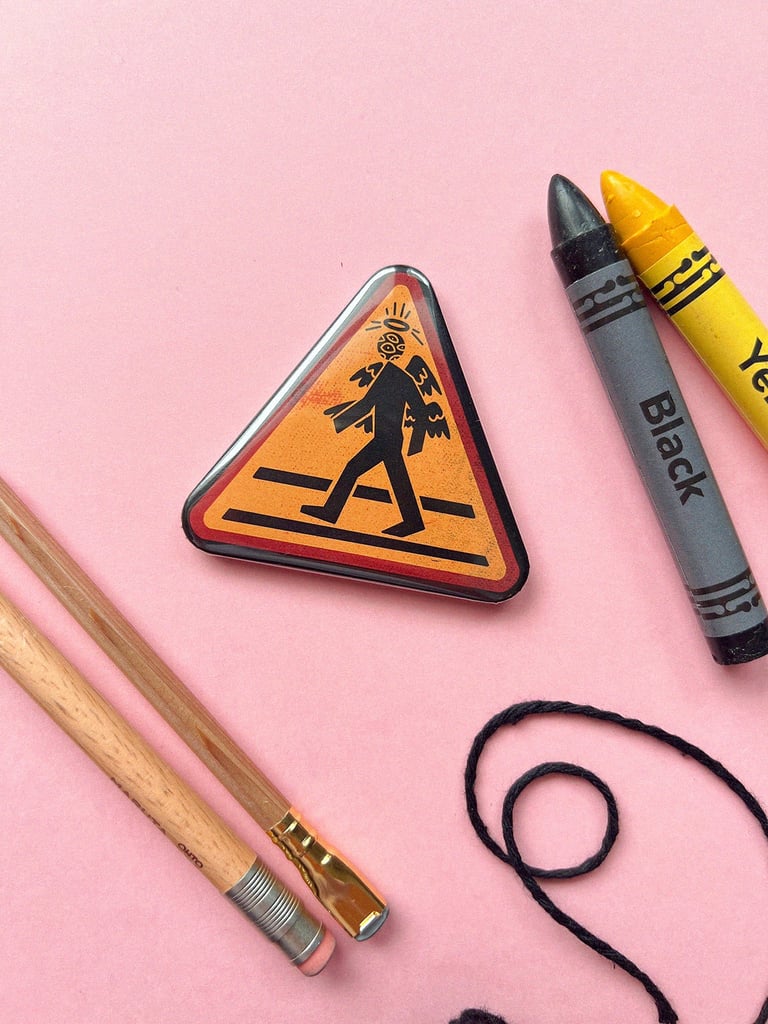 Angels Warning! Triangle Badge
Hello, thank You for being here <3
[ABOUT THE ITEM]
Warning! Angels in the area! But what does that even mean...
Triangle badge for your backpack, bag or anything you want to!
[SIZES AND MATERIALS]
Badge has a safety pin on the back.
Size: 7 x 7 x 7 [cm]
[PACKAGING]
Pin will come to you packed in bubble wrap and with card packaging.
[FIND ME HERE]
Instagram @mangomilkstudio
Sketchbook insta @smollmangomilk
YouTube: mangomilk
Etsy: mangomilkstudio